2nd February 2016
Zenith Welcomes Victoria

Victoria Parkin joined Zenith in July 2015 as Contract Cleaning Account Manager. Having previously worked at Rentokil Hygiene and Inspire Healthcare Services with Zenith being one of Victoria's customers, she has settled in really well winning a number of new accounts and providing a fantastic level of customer service to Zenith's existing customer base.
We thought it would be good to get to know Victoria, her background and what a day in the life is like.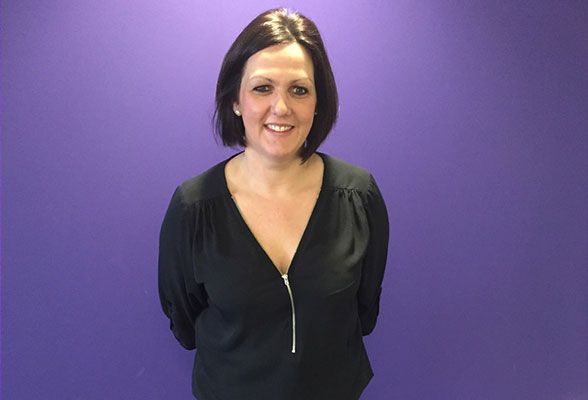 What attracted you to the role?
I previously worked alongside Zenith for approx. 10 years as a supplier. In this time I got to know the business and the people within. I have always been impressed with Zeniths customer care and their whole business ethos, Zenith really do go the extra mile for their customers.
The beauty of Zenith and one of the key thing's that attracted me to the role as Contract Cleaning Account Manager was that Zenith offers a solutions based approach for all property care. All of the solutions they provide slot together organically, for example not only can our Pola Flooring division install Commercial and Industrial Seamless Flooring solutions, Contractors can then offer a maintenance package as well.
Where offer contract cleaning solutions we also offer, Window Cleaning, Carpet Cleaning, Kitchen & Ducting cleaning and emergency cleans as and when needed. Our Industrial cleaning services can undertake all types of factory cleaning, from machine and press pit clean downs to floor stripping and our Specialist Cleaning teams can handle a whole plethora of complex cleaning tasks from void property clearances to full environmental cleans.
The opportunities are endless and rather than employ several different companies or agencies Zeniths customers benefit from an integrated approach to contract services.
How would you describe yourself as an individual?
I enjoy a challenge and I never give up on an opportunity! I am customer focused and enjoy building relationships with clients.
What is a typical day for you?
A typical day entails visiting existing customers, cold calling new opportunities, meeting new customers and finding cleaning solutions. I am in close contact with the Cleaning Manager and Area Supervisors to ensure that I am in the loop with all of our sites.
What do you enjoy about your role?
I enjoy meeting people and finding solutions for clients' cleaning needs. I enjoy building relationships and I get satisfaction when we deliver a job well done.
To find out more about our Commercial Cleaning Services or get in touch with Victoria by emailing or call on 024 7668 7167.