15th January 2015
Zenith responds to Orbit emergency with Christmas goodwill
Orbit Housing Association is one of the largest housing providers in the UK.
Orbit provide and maintain homes for around 100,000 customers, and own and manage 37,000 homes throughout the Midlands, East and South East regions and parts of London. These are managed through Orbit Heart of England, Orbit East and Orbit South.
Orbit is passionate about providing homes and services that people want and need, and reacting quickly in times of crisis.
With just one week to go before Christmas, Zenith Contractors responded to an emergency call from Orbit Heart of England to assist a lady living in one of their properties who had lost the majority of her possessions in a house fire. The request was made at short notice, requiring immediate action to provide replacement furnishings for those lost in the fire.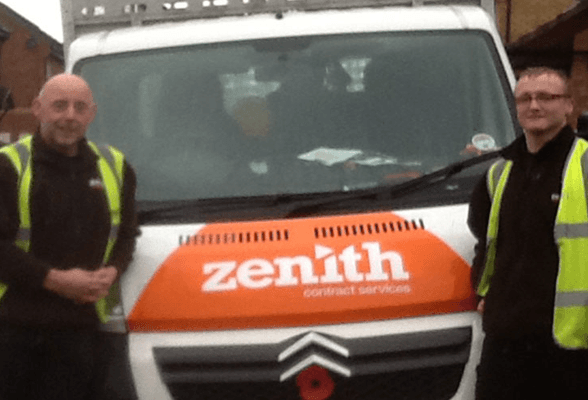 Zenith was already carrying out a void clearance on another of Orbit's properties, and this was found to contain suitable replacement furnishings. To ensure the lady in question received the items of furniture in time for Christmas, Zenith organised a rapid response team to provide a collection and delivery service. This was all done without charge to Orbit, with Zenith staff volunteering to work on a Saturday without pay, in the spirit of goodwill at Christmas.
As a result, unwanted furniture from a void clearance property was provided to a lady in need, ensuring her fire-damaged home was re-furnished in time for Christmas. Once again, this story highlights Zenith's commitment to getting the job done quickly and efficiently, and always going that extra mile!