18th October 2022
Are your washrooms in need of a facelift?
Washrooms tend to undergo heavy usage and can all too easily start to appear dated or in need of a facelift. It's a situation that is easily remedied, giving your washrooms a new lease of life, as a recent washroom facelift illustrates, carried out by Zenith's Small Works Department.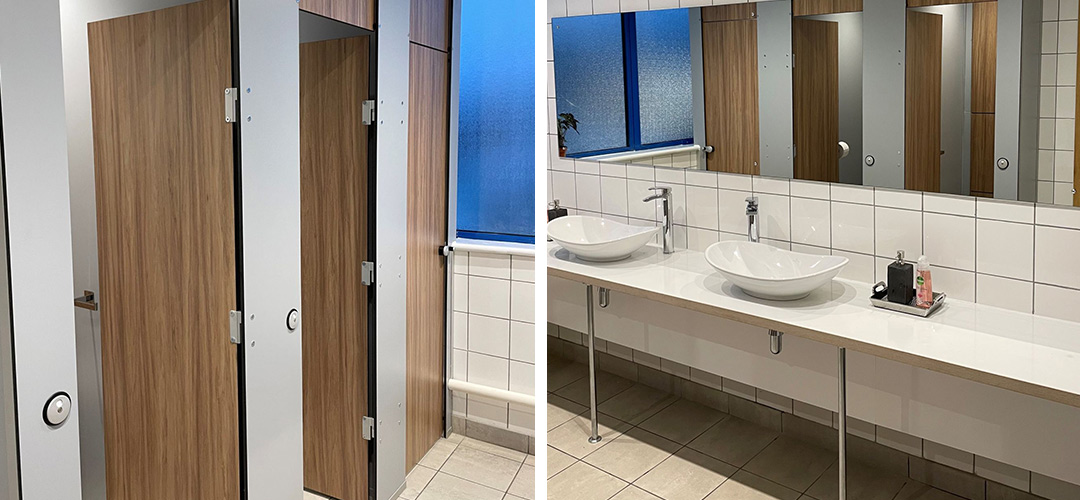 Recent refurbishment works provided by Zenith's Small Works Department.
Updates can include new toilet cubicles for ladies and gents, with concealed cisterns, soft close seats, pipework boxed in, new grouting and, as required, shelving, countertop basins, and taps. Installations can also include new infra-red urinals, with integrated flush sensor, bespoke tables, stainless steel hand dryers and downlighting. A wide range of colours and finishes is available, depending on the look you wish to create and your overall budget.
All costs are individually itemised, enabling you to select exactly what you require in keeping with your budget, and we are happy to remove existing fitments prior to installation. Work tends to be carried out during normal working hours, Monday to Friday, but we are happy to look at other timings if preferable.
---
Talk to Zenith
With property refurbishment services including plumbing, electrical, plastering, joinery and decoration, we can provide exactly the level of refurbishment you require. To modernise your facilities and give your washrooms a refreshing new look, talk to Zenith today and we will be happy to provide a quote. Call us today on 02476 687 167 or email info@zenithcontractservices.co.uk