16th February 2018
Zenith Welcomes Alan
Alan Thurston joined Zenith in November 2017 as Business Manager for Zenith Pola Flooring. Having previously worked in the Resin Flooring Industry, Alan brings a wealth of experience to Zenith.  
We thought it would be good to get to know Alan, his background and what a day in the life is like.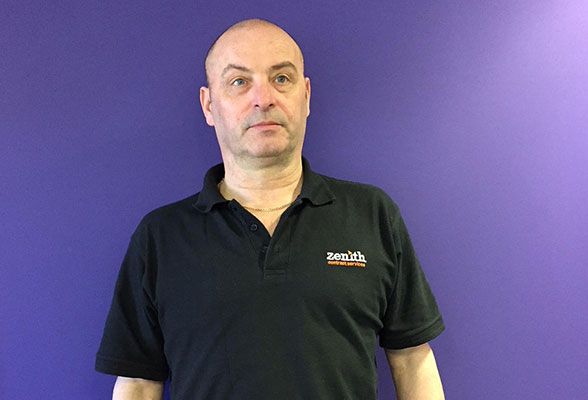 What is your role at Zenith? 
My job title is Business Manager. 
Before joining Zenith, what was the most unusual or intersteing job you've ever had? 
The most unusual job was the one that brought me into this industry. I worked in a slaughter house for 8 years. Slaughter houses were all closing down locally due to a new 1992 regulation which meant that they needed new Resin floors to comply with new European legislation. My brother worked for a company who dealt with Resin floors and the rest is history, as they say. 28 years later I am here.
How would you describe yourself as an individual? 
I like to think of myself as very loyal, hardworking and fiercely competitive. I love a challenge and I'm a real team player. I also believe in always putting family first 
What have been your biggest challenges of the job so far?
I think the biggest challenge is developing your colleagues into "the team". It's been important getting to know them and helping them get the best out of their roles. 
What is a typical day for you?
There is no typical day at Zenith. Every day is different. But, I would say it's a blend of building relationships with customers so that we continue to grow and working closely with suppliers to ensure that we are at the forefront of knowledge with new technology and innovative products coming onto the market. Of course, there are the "bread and butter" tasks such as quoting work and chasing quotations, working closely with our partner companies and internal customers within the Group. Having a Group approach is a big advantage. 
Sum up your job in three words..
Best job ever!
Find out more about our Resin Flooring or, get in touch with Alan by emailing or call 024 7668 7167.